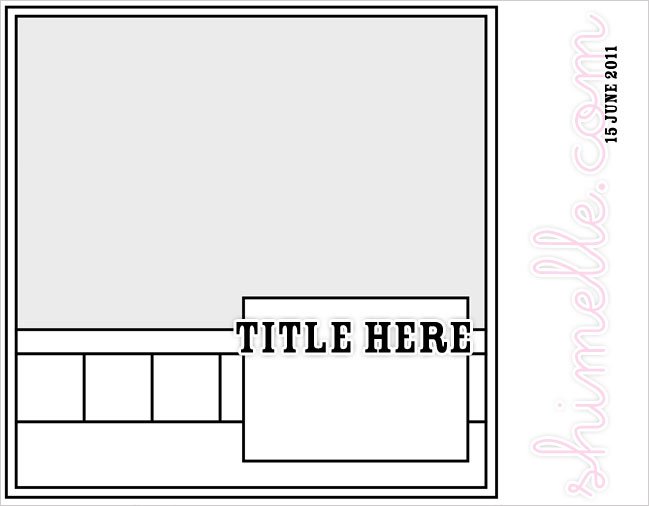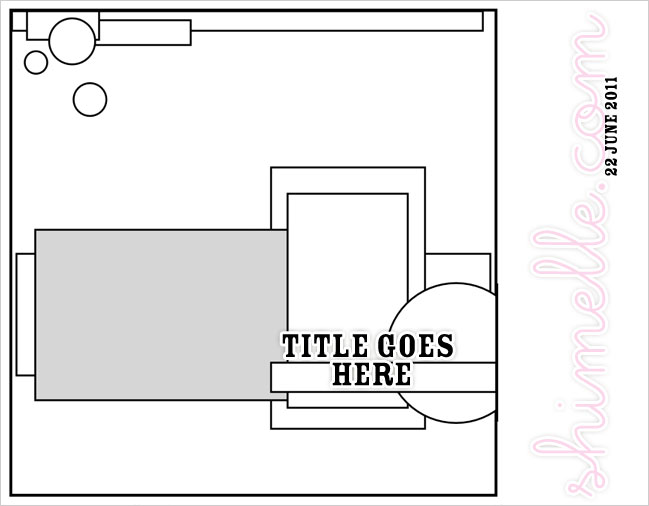 Well, it took me a while (as you will see from the dates of the sketches) but as I have got into blog hopping I have had occasion to visit Shimelle's blog and been inspired by her work. These sketches took my fancy, and you might notice that my second LO has been inspired by both sketches.
Being committed to using up scraps, I loved the idea of using different pp in squares - and decided to use my inchie punch rather than a bigger one. I actually made up both borders prior to deciding what to do with the LO or selecting photos, but this sometimes works for me. When I saw the second sketch, I knew exactly what to do with it. I also got to use two of the spiral flowers I made a few weeks ago.
While the cogs turn far too slowly to join in the fun of the sketch challenge, I do like to use sketches to inspire my scrapping - so thank you Shimelle, (I belatedly) enjoyed this challenge.